Por fin se ha dado el acontecimiento más esperado entre cualquier friki y pornofan que se precie, porque, con motivo del estreno este viernes de la peli española Open Windows
el portador del anillo, Frodo (o Elijah Wood)
y la (ex)pornostar más mejor y maravillosa del mundo mundial, Sasha Grey
han pasado juntos por el Hormiguero!!!
teniendo en cuenta el contenido picantón que suelen poner en el programa, se echó de menos alguna broma o prueba a la antigua profesión de Sasha, como por ej., que pusieran los gemidos de Sasha (para los más despistados) o que Grey le quitase un anillo a Frodo con la boca.... XD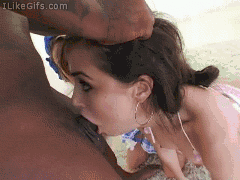 en lugar de eso sí que pudimos ver a Sasha junto a Anna Simon en la misma pantalla y dándose besos, en la mejilla, sí, pero... con cierta atracción entre ambas?
pena que Anna se envasase con Frodo, con lo que hubiese molado la misma escena con Sasha... xd
para desquitarnos veamos a Sasha con otra rubia riquísima: Bree Olson
Además hay un momento en el que Anna saca un instrumento para hacer puré de patatas
que a Sasha parece recordarle algo parecido....
Además demostró que sigue siendo la más explosiva...
por supuesto...
momento ideal para recordar nuestro particular homenaje:
COMPILATION MUSIC OF THE GREAT SASHA
brought to you by
Tube8
y además este miércoles estrenaron en T5 Cisne Negro y los lesbikos entre la dulce Natalie Portman y la zorrilla Mila Kunis
así que tb recordaremos nuestro, quizá, vídeo más hot: entre estas 2, Sasha Grey, Keira Knightley, Verónica Sánchez...
NATALIE PORTMAN, KEIRA KNIGHTLEY, SASHA GREY...
por nosoloporno69
por cierto, que a la española se le ha visto recientemente su lado más pervertido en la serie Sin Identidad (A3) enseñando las tetas y poniendo cachondo a Miguel Ángel Múñoz
Verónica Sánchez vuelve a desnudarse
por lahoradelospinguinos
con lo buena chica que parecía en Los Serrano... XD